www.medical-devices.tech
Written on Modified on
Replique and HP present customized wheelchairs enabled through digital inventory and on-demand 3D printing
Replique uses HP's Multi Jet Fusion technology to revolutionize wheelchair design and manufacturing, enhancing efficiency, cost-effectiveness, and user-specificity in the manufacturing process.
Replique's mission to empower a seamless shift to decentralised manufacturing with ease and confidence was a key driver in its work with RehaMedPower, a German-based medical supplier specializing in wheelchairs. When RehaMedPower was preparing to develop and bring to market a new electric wheelchair, the RP1, it struggled to find a cost-effective solution for part production, with traditional manufacturing methods requiring high initial investment costs and expensive molds as well as an increase in prototyping and product-market time.
Using HP's Multi Jet Fusion (MJF) technology, Replique partnered with RehaMedPower to explore additive manufacturing (AM) for wheelchair design from prototyping to serial production. Together, RehaMedPower and Replique identified many more parts than initially planned for that could be manufactured in PA12 (Polyamide 12) using 3D printing, taking advantage of the technology's greater flexibility in early production stages and cost-convenience compared to traditional manufacturing methods. Between 19 and 23 individual parts are 3D printed for each wheelchair, depending on the specific customer or patient purchase.
In addition to the significant costs saved from bypassing injection mold production, costs were further reduced thanks to the digital storage of design files through Replique's digital warehousing platform, enabling a faster go-to-market strategy and keeping RehaMedPower's working capital low. As of today, RehaMedPower has seen an 30% reduction in development time and 60% reduction in prototyping costs compared to injection molding, but the real winners are the customers and patients it serves globally that are benefiting from more personalised care.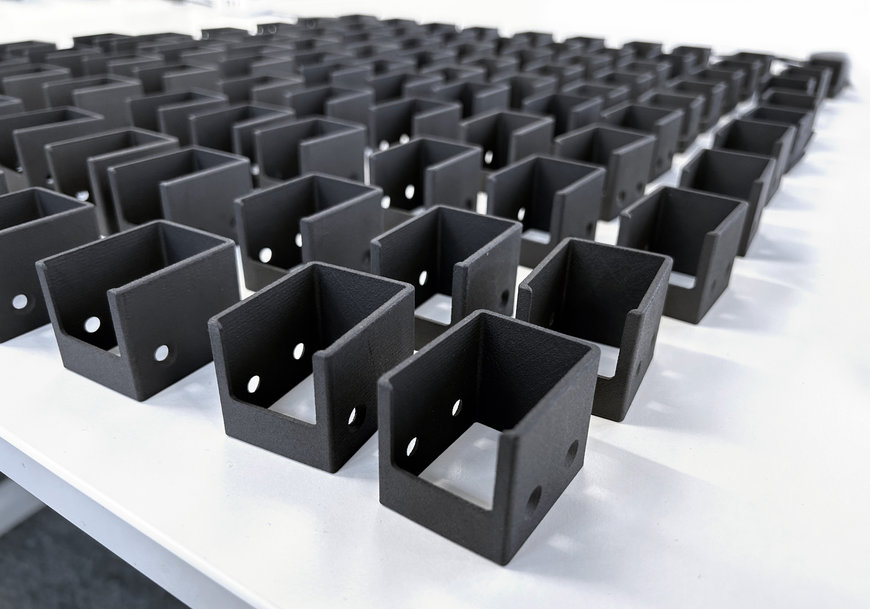 No disability is the same but, until now, there have been few personalisation options available for wheelchair users. 3D printing technology is paving the way to make this possible so that wheelchairs can be more flexible in design and adapt to individual patient requirements. With RehaMedPower's RP1 wheelchair, patients were in the driver's seat with the ability to customize and tailor various parts to their needs and lifestyles as well as choose from a wide color range.
The successful launch of the RP1 wheelchair last year generated widespread adoption across Europe and as far as New Zealand. Going forward, RehaMedPower plans to build on this momentum by incorporating more AM designs in the RP1 wheelchair and developing new products that further advance its innovative line of accessibility solutions. Fast spare part availability will also soon be offered during the use phase via Replique's global production network, bringing on-demand production of spare parts to patients and customers whenever and wherever they need them.
www.replique.com